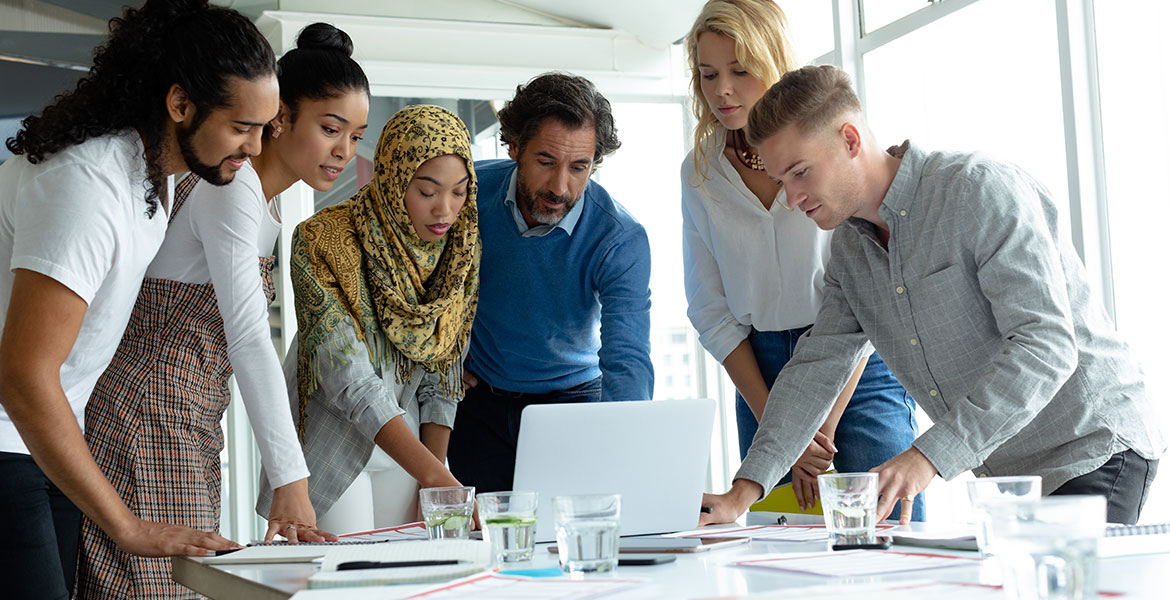 Small Business Works 2021 Recap: the GSA Office of Small and Disadvantaged Business Utilization Connects Small Businesses with Federal Opportunities
| U.S. GSA Office of Small and Disadvantaged Business Utilization
Post filed in:
Small Business
On September 29, the GSA Office of Small and Disadvantaged Business Utilization (OSDBU) hosted a virtual, full-day training and matchmaking event, focused on helping small businesses achieve success in the federal marketplace.
OSDBU Associate Administrator Exodie C. Roe III remotely welcomed more than 800 attendees and reaffirmed our commitment to continuous innovation and support for the small business community.
Roe joined federal leaders and experts across government and industry, all of whom shared their strategies to support America's small business entrepreneurs.
"The Biden-Harris Administration and GSA have a strong commitment to the small business community," said Roe. "At GSA, we are working hard to provide small businesses and small disadvantaged businesses with the resources they need to do business with the federal government," he added.
GSA Administrator Robin Carnahan also spoke at the event in an opening keynote and reaffirmed GSA's commitment to advancing Diversity, Equity, Inclusion and Accessibility (DEIA) across government.
"Cultivating equitable and inclusive access to opportunity is both the right thing to do and the smart thing to do for our economy and communities. And taxpayers deserve nothing less," said Carnahan.
Federal leaders and industry experts participated in a panel discussion on how small businesses can market to the federal government, the importance of market research and best practices for connecting and engaging with government stakeholders. Participants also attended educational sessions covering specific areas of government procurement including:
Becoming a GSA Multiple Award Schedule program supplier
Navigating federal procurement opportunities
Using data to develop business strategies and finding federal opportunities
Responding to requests for information, quotes, and proposals, and
Meeting DOD's Cybersecurity Maturity Model Certification requirements
GSA is committed to reaching the nation's small businesses by breaking down barriers for small disadvantaged businesses and socioeconomic small businesses to do business with the government, creating more equitable and inclusive opportunities for everyone.
Through OSDBU, we work to ensure that small businesses have a seat at the federal procurement table and maximize their opportunities to win business. Small businesses can check our Forecast of Contracting Opportunities Tool, which makes it easier for small businesses to locate planned contracting opportunities with federal agencies.
Staying connected with the small business community will be key to our success. Outreach, such as workshops and training seminars will continue as we help small businesses navigate the federal procurement process and contribute to our nation's economic recovery. To learn about upcoming training opportunities visit our Events and Training page on GSA.gov and to see more resources, visit our Resources page.
To learn more about our commitment to the small business community, follow us on Twitter @GSAOSDBU or visit www.gsa.gov/small-business.