Enough Hand Sanitizer to Reach the International Space Station and Back
With a new fiscal year underway, we wanted to take a look back at how GSA has assisted our federal, state, and local government partners with purchasing COVID-19 supplies. Here are some updated numbers from March 2020 through September 30, 2021:
131 million individual protective gloves.
107.9 million individual cleaning wipes. Lined up, they would reach 11,925 miles — more than enough to stretch from Washington DC to Cairo, Egypt and back.
704,252 gallons of hand sanitizer. It's enough to fill a stack of soda cans 563 miles high, which would reach slightly beyond the International Space Station and back!
2,926,650 masks and face shields.
1,066,884 gallons of disinfectant & cleaning solutions. It would fill an Olympic swimming pool 1.6 times.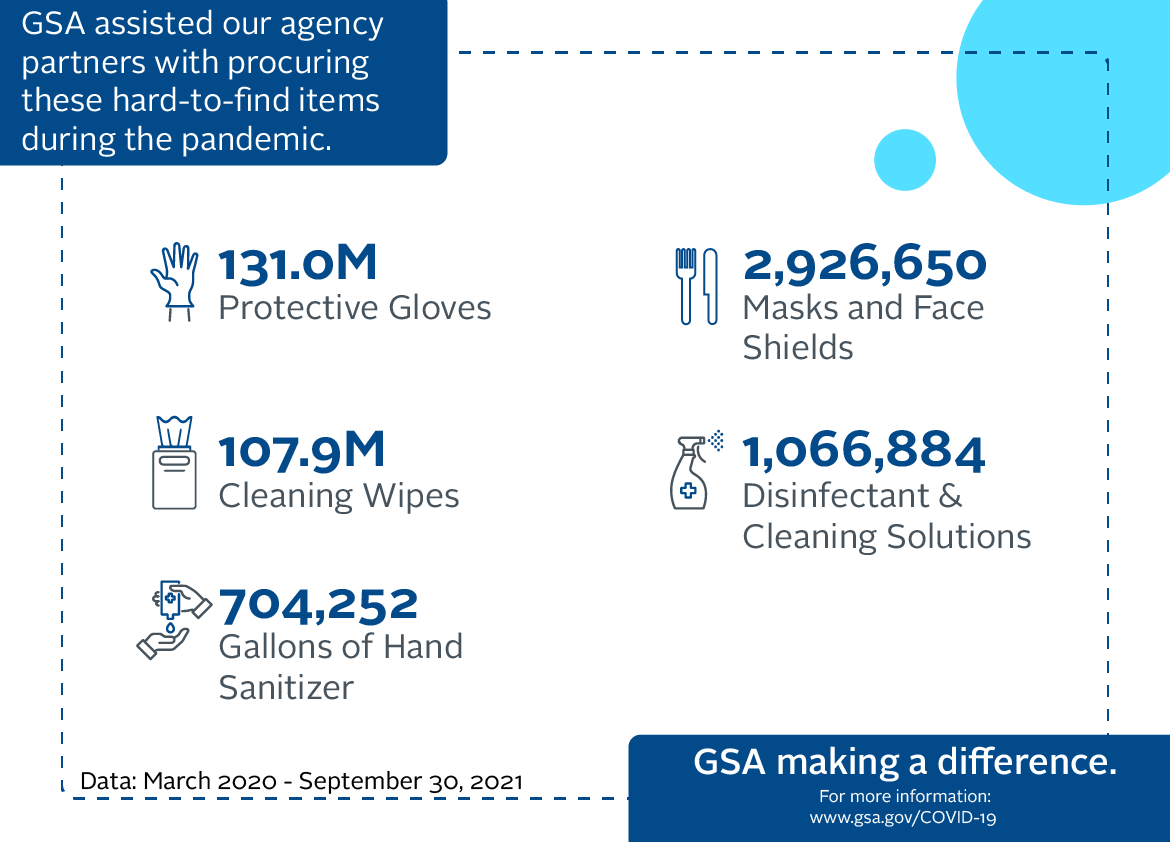 Find varied COVID-19 products from MAS contractors or GSA Global Supply at GSA's Disaster Relief and Pandemic Products Program aisle on GSA Advantage.
Learn more about how GSA is supporting the procurement needs of state and local governments.