Products and Services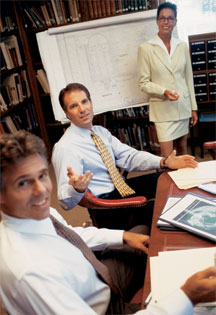 GSA's Rocky Mountain Region offers a wide range of products and services that provide best value, in terms of cost, quality and service, for federal agencies and taxpayers. These products and services include:
Assisted Acquisitions Services—assists federal agencies in identifying technology solutions, and acquiring, deploying, managing and using them.
Real property transfer or disposal.
Telecom Products and Services—global voice, data, and video services, supporting both local and long-distance users.
Small Business Utilization Center (SBUC)
Consulting—individually counsels between 50-200 businesses per month on how to sell their products and services to the federal government. The counselors also conduct workshops and seminars in Denver and other locations throughout the six-state region.
Resources—distributes materials to help businesses market their products and services to the federal government as well as provides networking opportunities throughout the year. Provides information to small businesses to help them get on a GSA Multiple Award Schedule.
GSA Schedules Workshops—conducts monthly workshops designed to encourage and support small businesses interested in obtaining a GSA Federal Supply Schedule contract. Training covers how to complete GSA Schedules, and tips to assist you in the process. Participants also receive suggestions on how to market their business after the award of the Schedule.
Office of Congressional Services—provides support services for members of Congress.
GSA's Rocky Mountain Region also offers specialized services on Emergency Preparedness and Continuity of Operations (COOP) Planning.
GSA is a federal procurement and property management agency created to improve government efficiency and help federal agencies better serve the public. Worldwide, GSA's 12,000 employees support over one million federal workers located in more than 2,000 communities within the United States and overseas.
Contacts
Rocky Mountain Regional Administrator
Rocky Mountain Region Public Buildings Service