Northeast and Caribbean Region Office of Small and Disadvantaged Business Utilization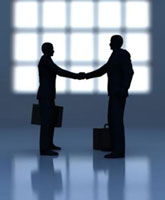 GSA Regional Office of Small and Disadvantaged Business Utilization
One World Trade Center
55th Floor
New York, NY 10007-0089
jemeek.morris@gsa.gov
212-577-8615
GSA's Northeast and Caribbean Region's Office of Small Business Utilization (ROSBU) advocates for Small, Small Disadvantaged, Veteran, Service-Disabled Veteran, HUBZone and Women Business concerns. The ROSBU serves as the regional liaison and first point of contact for business in New York, Northern New Jersey, Puerto Rico, and the U.S. Virgin Islands. As the regional advocate for small businesses, the ROSBU's goal is to provide information about various government contracts and procurement opportunities.
The ROSBU provides support and assistance in planning, implementing and coordinating programs to help the Region meet its socio-economic contracting goals.
The office is especially interested in locating and assisting these entities (links to Small Business Socio-Economic Categories pages):
The office's small business assistance team is proactive in ensuring that small businesses have the maximum practicable opportunity to compete for and receive government contracts. To ensure inclusion of regional small businesses, the ROSBU:
Conducts seminars on "Doing Business with GSA"
Develops and administers small business programs designed to nurture business opportunities and promote business growth
Explains how to access and navigate Federal Business Opportunities and other e-Tools
Provides information on the agency's procurement opportunities
Supplies information, resources, and counseling to potential vendors.
Contact the ROSBU to request additional information or assistance. If you are interested in being added to the ROSBU's database to receive notification of upcoming events and other information, please send your request via email.
Central Office:
1800 F Street NW
7th floor, 3rd Wing (7300)
Washington, DC 20405
Search for your local POC: