James A. Walsh U.S. Courthouse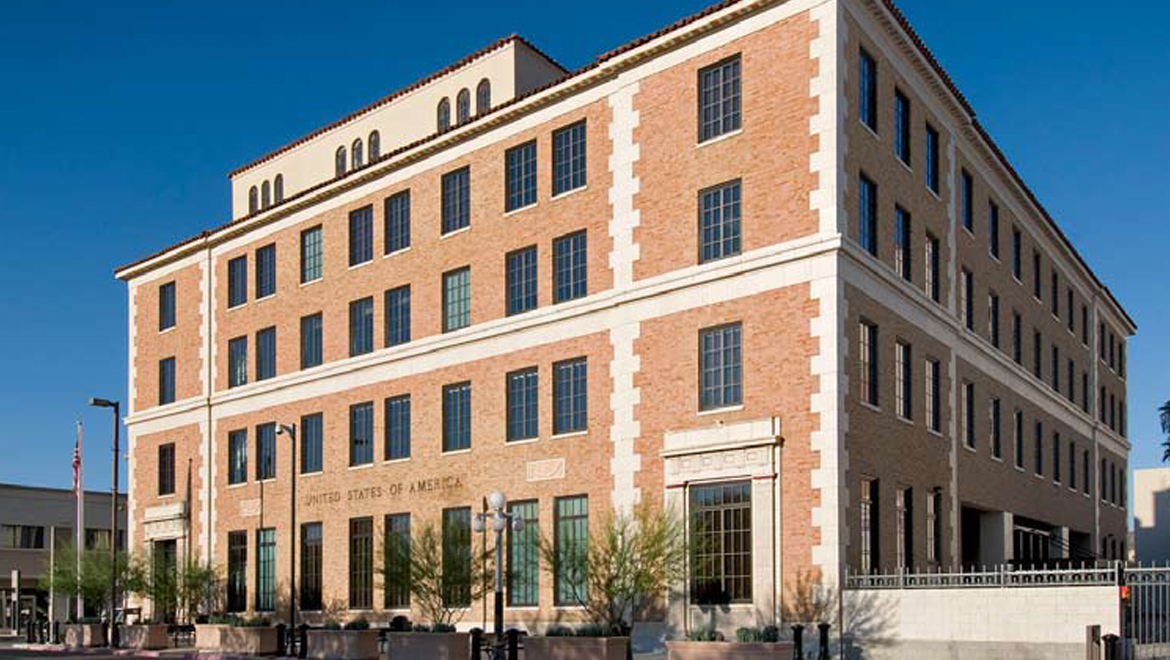 For the public
---
Metered street parking or commercial parking lots in the area
Restaurant options are available within walking distance.
See fine art

Built in 1930, the James A. Walsh U.S. Courthouse is on the National Register of Historic Places. It was designed by Acting Supervising Architect of the Treasury, James A. Wetmoreand and then constructed between 1929-1930 as a U.S. Post Office and Courthouse. Planning for the building began in 1910, when the U.S. House of Representatives approved a bill authorizing the purchase of a site for a new post office in Tucson. Read more history and architecture .

For our tenants
---
Didn't find what you need? Contact USA.gov.