Senator Paul Simon Federal Building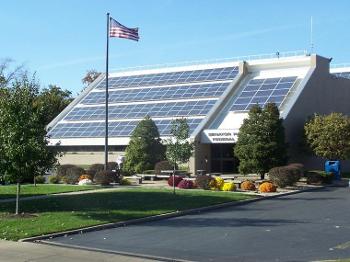 250 West Cherry Street
Carbondale, IL  62901
View map 
Built in 1978, the Senator Paul Simon Federal Building is named after Paul Martin Simon, who served in the U.S. House of Representatives from 1975-85 and the U.S. Senate 1985-97.
Property Manager: Thomas Allsworth (618-215-7079)
Public Hours: 8 a.m.– 4:30 p.m. Monday through Friday (except federal holidays)
For building service calls or more information, refer to the contact above. For other federal government information, call toll-free 1-844-USA-GOV1.
Parking & Public Transportation
Among various public parking options is a public parking lot on the south side of the building. Amtrak and bus stations are located nearby. See local transit info at Jackson County Mass Transit District.
Conference Room 
The building has one available conference room with capacity of 10-15 people. For reservations contact the property manager listed at top right.
Key Tenants
The building houses offices for the Drug Enforcement Administration, Federal Aviation Administration, SSA, and U.S. Senator Richard Durbin.
Recent Projects
The building's recently completed Recovery Act project involved replacing the existing sloped roof – originally designed as a solar demonstration project – with modern photovoltaic panels. Surplus energy produced by the panels is sold to the local utility company. A project to upgrade the building's Energy Management System and maximize energy use was completed in 2014.
History & Architecture
The three-story Simon Federal Building is made of reinforced concrete and consists of three modules interconnected by a multi-level ramped corridor system in lieu of an elevator. 
The shortcut for this page is www.gsa.gov/simonfb.